---
The Original Giant Cat Plush! 😸
The Cat Plush is the purrrfect gift for a significant other, family member, friend, or anybody who loves to cuddle! Once you grab onto your new furry friend, you'll never want to let go.
Just add two Kitty Plush's to your cart and the discount will be automatically applied, and your Plush('s) will be at your door in just 6-12 days!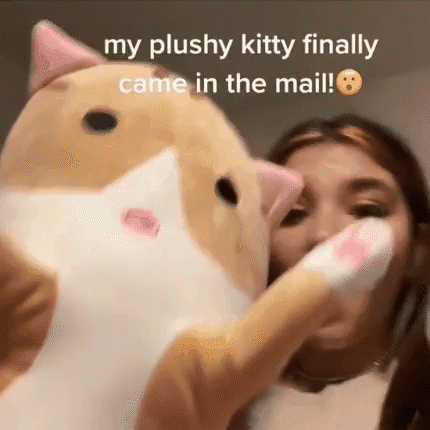 The Complete Snuggle Buddy!
Our Kitty Plush is perfect for anyone who loves cats and plushies, or just loves to cuddle! He's a comfortable resting companion who will never let you be lonely again. If you don't like him, don't worry- we have a 30 day money-back guarantee!
Out of This World Comfort!
Whether you're in the mood to cuddle or just relax, the Kitty Plush is the perfect match. Stuffed full of our high grade super-soft microfiber blend, napping has never been so simple!
Sizes for Everybody!
The Kitty Plush comes in three different sizes and colors so you can choose the one that fits you best! We have plushies starting at 50cm (20in) that range all the way up to over 100cm (40in)!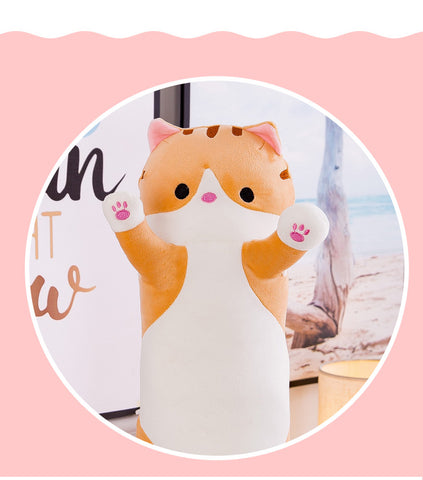 Why Kitty

 

Plush?
✔️ We're The Original
Kitty Plush is the original jumbo cat plush. There have been several knock-offs and cheaply made replicas from China coming up lately- stay away from those.
✔️ Your New Favorite Sleeping Buddy
Amazingly soft and incredibly adorable, this happy cat will have your friends and family wishing they had one!
✔️ Premium and Quality Materials
Our plushies are made with high-quality, environmentally-safe cotton and fabric which is ensured to last a lifetime.
✔️ Easy to Clean, Easy to Take Care of
Simply pop your Kitty Plush into the washing machine when you feel like it needs a clean. Each wash makes the plushie softer to touch!
✔️ Free Tracked 6-14 Day Shipping